FaceKiosk-H13C+&+H13C[TD]
FaceKiosk-H13C
Android Multipurpose Facial Recognition Kiosk
FaceKiosk-H13C[TD]
Android Multipurpose Facial Recognition Kiosk with Temperature & Mask Detection Module
FaceKiosk-H13C, our 13.3-inch touch screen multipurpose facial recognition smart Kiosk with Android system, is designed to provide friendly and interactive user experience by incorporating fingerprint, ticket printing, QR code, and Mifare module in it.
FaceKiosk-H13C has a range of optional module functions available based on FaceKiosk series, including a built-in Mifare card reader and fingerprint sensor, which can verify the user's identity through not only facial recognition but also fingerprint and smart card even hybrid verification. In addition to collecting and verifying the identity information, it also supports small ticket printing, two- dimensional code scanning, and yet can be used as queuing machines as well as self-service machines.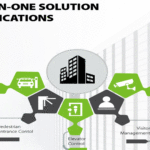 Biosecurity V5000 software
ZKBioSecurityV5000+Brochure Download PDF Click..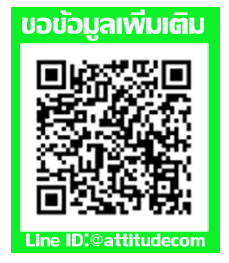 Tel:02-363-8799
[email protected]
Parameter
Features:
·Support MF Module, Fingerprint, Ticket Printer & QR Code Scanner
·Support Temperature Detection Module (Optional)
·Support 1:1 and 1:N face comparison
·Support TCP/IP, Wi-Fi
·Interactive operation experiences
·Integrated binocular camera with anti-spoofing function
·The combination of barcode and printer can meet different customer needs
·Unique registration, one facial template per user
·Strong flexibility and adaptability in applications
·Elegant appearance
·Temperature Measurement Distance: 30 ~ 50cm (1 ~ 1.64ft)
·Temperature Measurement Accuracy: ±0.3°C (±0.56°F)
·Temperature Measurement Range: 34 ~ 45°C (93.2 ~ 113°F)
Specifications:
| | |
| --- | --- |
| Attendance Record Capacity | 100000 |
| Facial Template Capacity | 10000 |
| User Capacity | 10000 |
| Fingerprint Capacity | 10000 |
| MF Cards | 10000 |
| Communication | TCP/IP, Wiegand, Wi-Fi |
| Screen Dimensions | 13.3-inch capacitive touch screen |
| Resolution | 1920*1080 pixels |
| Communication Ports | 1*RJ45, TF card slot, 1*HDMI, RS232/485 |
| Camera Pixel | 2-megapixel |
| QR Code Module | Barcode, QR Code |
| Ticket Printer | Line Thermal Printer  Printing speed: 100mm/s (max.)  Paper width: 58±0.5mm |
| Operating System | Android 5.1.1 |
| RAM | 2GB DDR3 |
| ROM | 16GB |
| GHz | 1.8GHz |
| CPU | Quad-core A17 1.8GHz (ZKTeco boosted) |
| Power Supply | 12V-3A |
| Operation Environment | Operating Temperature: 0 ~ 50°C (32 ~ 41°F) Operating Humidity: <90% Storage Temperature: -40 ~ 60°C (-40 ~ 140°F) Storage Humidity: 20% ~ 90% |
| Dimensions (L*W*H) | 354 * 50 * 1420 mm (13.94 * 1.97 * 55.91 in) |
Body Temperature Detection Specifications (FaceKiosk-H13C[TD] only):
| | |
| --- | --- |
| Preventative Measures | Mask detection Body temperature detection |
| Temperature Measurement Distance | 30 ~ 50cm (1 ~ 1.64ft) |
| Temperature Measurement Accuracy | ±0.3°C (±0.56°F) |
| Temperature Measurement Range | 34 ~ 45°C (93.2 ~ 113°F) |